NULU Butter Knife / Couteau à beurre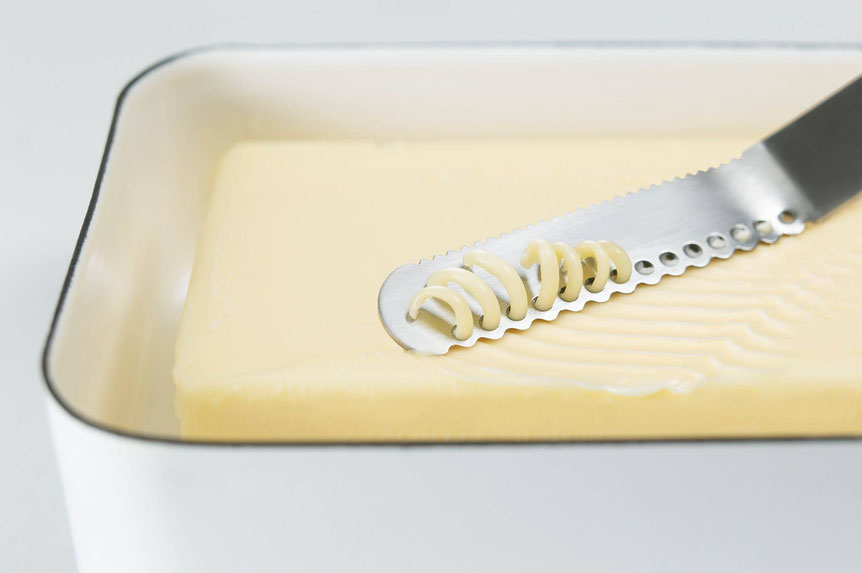 The small holes in the diagonal blade cut through even the hardest butter and turn it into soft...
Les trous dans la lame diagonale permettent de couper les beurres les plus durs...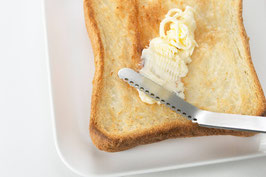 Thread-like strands, ready to be spread.
Transformant en fils tendres prêts à être étalés.

Shaped to work well with a butter dish.
Sa forme lui permet d'être utilisé même avec beurrier.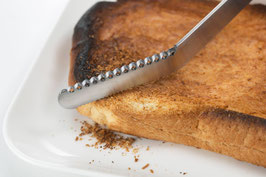 The serrated edge can also be used to scrape burned parts of your toast.
Le côté cranté de la lame est pratique pour gratter les parties brûlées du pain.